Switch views: Latest releases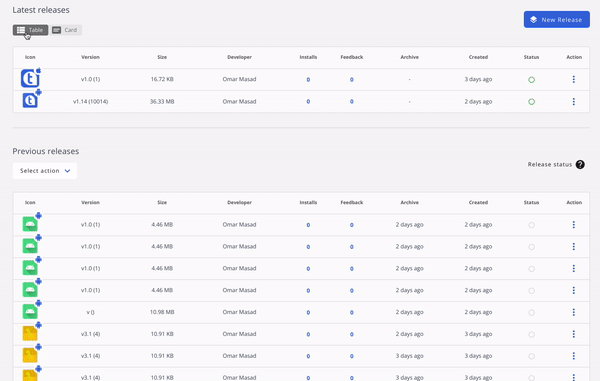 Latest releases (Android & iOS) are the most important releases since they are used in public share links and in our mobile app.
You have now the ability to switch between multiple views (Table & Card)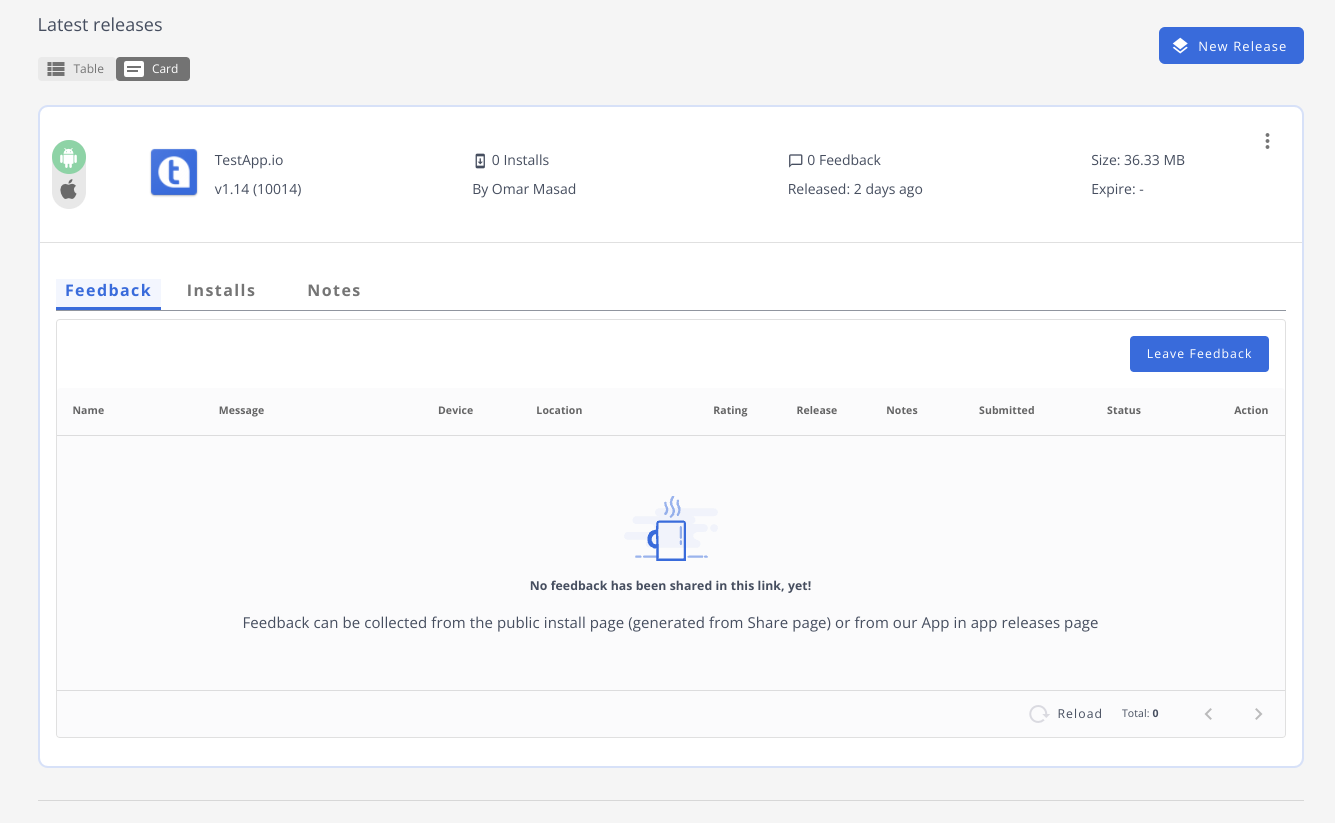 We love to know your feedback about this feature!
Chat with us in Portal or join our Slack channel.
Happy sharing & testing 🎉